Private Duty
Private Homecare (Private Pay, PI, LTC)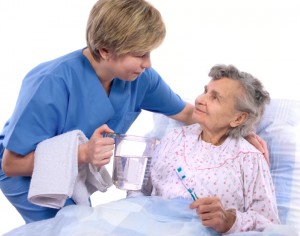 Caring for a family member or elder can be quite tiresome. Whether the care be required after an operation, or just simply the member cannot get around as easily, CareMaster Medical Services has some options for you. We offer some of the most cost-effective and dependable homecare in the industry today. From tasks like meal preparation and light housekeeping to skilled care such as wound care or home infusion, CareMaster has you covered. Our personnel go through an intensive hiring and training process to ensure that each patient's specific needs are being met. Although our staff is very qualified to provide the care, we specialize is finding that perfect match for your loved one.
A few types of services offered are:
Meal preparation
Light housekeeping
Personal Care(bathing, dressing, etc.)
Assistance with transfers
Medication reminders
Mobilty assistance
Our private duty department offers these services and more to any families in need throughout the entire State of Georgia and Alabama. CareMaster accepts most private insurance policies, long-term care polices, and private pay. Call us today to find out what options are available for you!
Workers' Compensation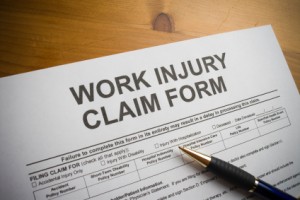 If you or a loved one is injured on the job, the employer is required to pay workers' compensation benefits. These benefits can provide the care that may be required after a traumatic event in the workplace. CareMaster specializes in programs for spinal cord and brain injury patients. We work with case managers, physicians, insurance company adjusters, and state programs to ensure that the proper care is being provided. CareMaster takes pride in itself for its' results oriented care. Whether the goal is to return to work or prevent future hospitalizations, you can rest assured CareMaster's team of certified nursing assistants and nurses are providing top quality, and cost effective care. If you need assistance with homecare regarding a workers' compensation claims please call us today.
Personal Support Services
Serving Georgia & Alabama through a spirit of caring
Entering The Golden Years with Dignity and Independence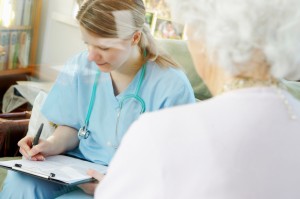 This is a goal that many of us share for ourselves, our families and other members of our church and community. However, as time progresses, loved ones may develop a range of impairments such as arthritis, Alzheimer's, dementia, hypertension or other medical troubles that affect the ability to live independently in their home. Over the last 25 years, CareMaster has developed our Personal Support Services department to manage our clients who fit into the criteria for state funded programs designed to care for our maturing seniors. There are two primary Medicaid Programs for whom CareMaster provides services:
Serving Options Using Resources in a Community Environment (S.O.U.R.C.E.)
SOURCE integrates primary medical care with personal support services through case managers who work with the member and their primary care physicians (PCP). Clients who meet eligibility criteria have the option to enroll with a SOURCE site as their primary care provider who coordinates all medical and social services. The program was established to:
Integrate primary care, specialty care and home based care to eliminate fragmentation;
Reduce emergency room use, hospital and nursing home admissions caused by preventable medical complications;
Stabilize social and lifestyle factors that affect compliance, health status and quality of life;
Insure that current gaps in Medicaid benefits for medical and supported living services are addressed so they do not negatively affect health outcomes and cost; and
Reduce the need for long-term care institutional placement.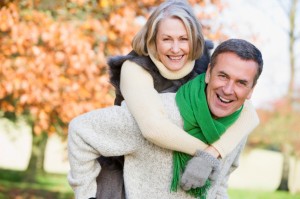 CareMaster Medical Services is a Preferred Provider for several different SOURCE sites around the state of GA that cover different groups of counties listed on our CareMaster Coverage page. Please refer to our links page to identify the different SOURCE case management sites that may be able to help you and your loved one. Once you have been admitted into a SOURCE site, simply ask your case manager for CareMaster Medical Services and we will be assigned to handle your needed care based on doctor's orders. We look forward to serving you!
Community Care Services Program (C.C.S.P.)
Georgia Medicaid's Community Care Services Program (CCSP) is a waiver program developed to provide home and community-based services to people who are functionally impaired or disabled. The program helps eligible recipients remain in their own homes, the homes of caregivers, or in other community settings as long as possible. Individuals served through the CCSP must meet the medical and functional criteria for placement in a nursing facility.
Services provided by approximately 118 enrolled providers include:
respite care
adult day health care
alternative living services
personal support services
emergency response system
home delivered services
home delivered meals
If you would like to determine your loved one's eligibility for this program, please see our links page in order to contact your local Area Agency on Aging (AAA). This agency is the gateway for enrollment into the CCSP program and should be your initial contact. Once your loved one is enrolled into the CCSP program, ask your case manager to assign CareMaster Medical Services as your Personal Support Services provider. We look forward to serving you!
What CareMaster Provides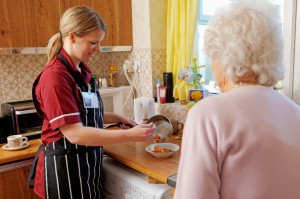 Under the CCSP and SOURCE programs, CareMaster Medical Services will follow a carefully designed Care Plan to accommodate the needs of your loved one. Our services for these programs include:
Errands to Physician, Pharmacy, Grocery or Bank Once per Week
Household cleaning such as vacuuming, sweeping, mopping and dusting
Laundry and ironing
Household Safety Skills
Meal Preparation
Personal Hygiene
Infection Control
Please be sure to go to our links page in order to determine eligibility for either of these waiver programs through Georgia Medicaid. Once you are enrolled in either the SOURCE or CCSP program, you may request that CareMaster Medical Services be the provider assigned to care for your loved one.
Home Infusion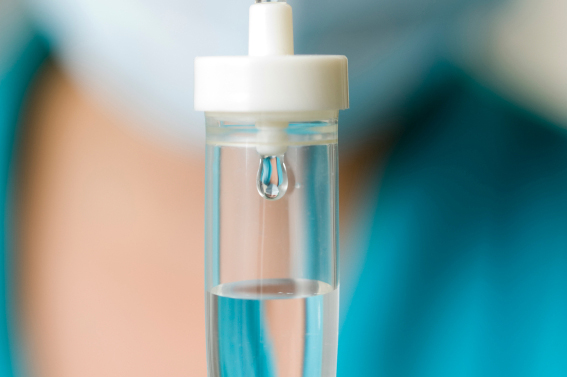 Medical care is one of the most expensive services to be responsible for, especially if the care is inside a facility such as a hospital or specialty care center. Many times a patient will be held at a facility for weeks just so they can receive the proper medicines via intravenous therapy (IV). However, as the cost of hospital visits increase, alternatives to traditional hospital IV have also increased. CareMaster Medical Services is proud to provide Home Infusion Therapies for our clients across GA and AL.
Our service includes:
Smooth and highly interactive assistance with the hospital discharge process
Investigation into prescribed drugs to seek out cost saving generics or alternatives
In-House Pharmacy with a designated "clean room" for sterile mixing of meds
Private couriers to hand-deliver meds to any home in GA and AL within hours
Proper cold-packing for transport ensures the medicine's stability to avoid loss in potency
Innovative equipment and techniques that allow for mobility without a "gravity-drip"
100% needleless systems to avoid potential contamination from un-sterile packaging
Highly trained and licensed Registered Nurses ready to meet on-site for med setup and delivery
Weekly dressing changes
Family training to reduce the cost of nursing visits
Some of the IV Therapies administered by CareMaster's Home Infusion include:
Antibiotics
Nutritional Support (TPN)
Drug Therapies
Pain Management
Chemotherapy
Hydration Therapies
Often, Home Infusion patients have a caregiver at their home- a spouse, family, or friend who can assist the patient while they are receiving their IV Therapies. However, this is not a prerequisite for receiving Home Infusion. If a patient does not have access to a caregiver, we can assist you by providing the appropriate personnel to ensure that the patient's needs and the care plan requirements are met. Today more than ever, the medical community is searching for alternative, cost-effective ways to provide the medical care patients need. Home Infusion is an example of how CareMaster is continuing to meet those needs.
Convenience
It can be very time consuming and tedious to coordinate Home Infusion services for your patients especially in rural areas. With one phone call to CareMaster, you can get the Home Infusion services you need, where you need them. Through CareMaster's MedNet, a corporate network of medical professionals throughout Georgia and Alabama, we can connect infusion pharmacists that will work with us to implement your care plan in the rural or urban settings where your patients are. Your personal care manager can provide everything needed to implement your care plan from pharmaceuticals to home care supplies. You speak to the same care manager every time.
Savings
Utilizing CareMaster's Home Infusion Services is an efficient way to contain costs for the facility and the patient. Overall cost to the patient is reduced by 30 to 70% compared to a hospital stay. Also, since hospital beds are not being utilized by patients only requiring IV Infusion therapies, length of stay is reduced and productivity is increased in the healthcare system as a whole. By transferring the patient out of the hospital and into the home, patient satisfaction and moral will grow while costs and depression will fall away.
Quality
At CareMaster we strive to ensure that your expectations are met and our standards of performance are upheld. Our Total Quality Management team works hard to listen and respond to our client and patient feedback. Our care managers who will supervise your care plan are Registered Nurses highly trained in Infusion Therapy, CCU and ICU. Our Director of Pharmacy is board certified in Nutritional Support and Infusion Therapy. With CareMaster, you can be assured that the people developing, implementing and supervising your care plan are experts in their fields. The CareMaster Advantage… Convenience, Savings, Quality – it's just what you've been looking for.
Supply Services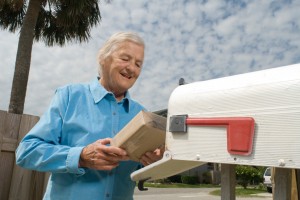 CareMaster Medical Services established the Patient Direct program to better meet the needs of our client base. With Patient Direct, customers can save time by having products shipped directly to their front door as well as having the added convenience of speaking with the same CareMaster representative each time. Our staff of Registered Nurses, Licensed Practical Nurses and Board Certified Pharmacists has over twenty years of experience to better serve each and every client. The staff at CareMaster has the knowledge and experience to get you exactly what you need. CareMaster offers thousands of types of disposable medical supplies. Some include:
Catheters
Ostomy supplies
Undergarments
Surgical dressings
Diabetic supplies
Items necessary for daily living
Overview of Patient Direct:
Security – Products arrive the same day each month.
Convenience – all billing handled by CareMaster and items shipped to the client.
Savings – by buying in bulk, we can pass the savings on to the client.
Selection – availability of products from all reputable manufacturers.
Experience – over twenty years experience in the medical supply business.
MEDNET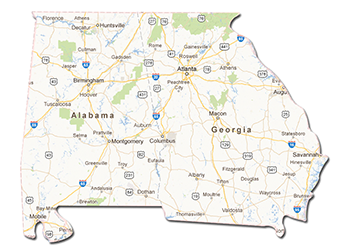 Over the past 25 years CareMaster Medical Services has been an active employer of medical professionals in both GA and AL. During that span of time, CareMaster has developed a network of nursing staff across the region that we call MedNet.
MedNet Advantages:
Over 5,000 qualified nurses across the region
Ability to care for those clients in the most rural areas with the most rugged terrain
Ability to transfer a client's care from one location to another seamlessly
Ability to quickly assemble a nursing team to staff 24/7 cases in a short amount of time
Ability to handle a wide variety of nursing services from wound care, private duty nursing, respiratory care, home infusion therapies, traumatic brain injury care and spinal cord injury care anywhere within MedNet's borders
If you have any questions about MedNet and how it can help with your loved one or patient, please use our contact page for immediate information.
Get in Touch
Finding the right care is a difficult and personal decision. Our professional staff can help you understand your options.

Subscribe
Receive our e-mail newsletter to stay informed with the latest news and articles.
Make a Payment
Pay your bill online. It's fast and easy!