Personal Support Services
Serving Georgia & Alabama through a spirit of caring
Entering The Golden Years with Dignity and Independence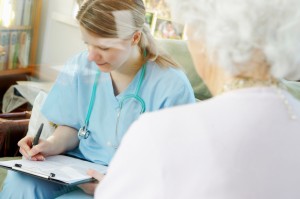 This is a goal that many of us share for ourselves, our families and other members of our church and community. However, as time progresses, loved ones may develop a range of impairments such as arthritis, Alzheimer's, dementia, hypertension or other medical troubles that affect the ability to live independently in their home. Over the last 25 years, CareMaster has developed our Personal Support Services department to manage our clients who fit into the criteria for state funded programs designed to care for our maturing seniors. There are two primary Medicaid Programs for whom CareMaster provides services:
Serving Options Using Resources in a Community Environment (S.O.U.R.C.E.)
SOURCE integrates primary medical care with personal support services through case managers who work with the member and their primary care physicians (PCP). Clients who meet eligibility criteria have the option to enroll with a SOURCE site as their primary care provider who coordinates all medical and social services. The program was established to:
Integrate primary care, specialty care and home based care to eliminate fragmentation;
Reduce emergency room use, hospital and nursing home admissions caused by preventable medical complications;
Stabilize social and lifestyle factors that affect compliance, health status and quality of life;
Insure that current gaps in Medicaid benefits for medical and supported living services are addressed so they do not negatively affect health outcomes and cost; and
Reduce the need for long-term care institutional placement.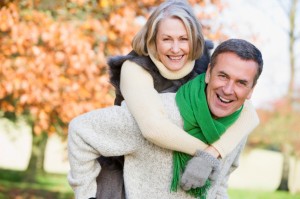 CareMaster Medical Services is a Preferred Provider for several different SOURCE sites around the state of GA that cover different groups of counties listed on our CareMaster Coverage page. Please refer to our links page to identify the different SOURCE case management sites that may be able to help you and your loved one. Once you have been admitted into a SOURCE site, simply ask your case manager for CareMaster Medical Services and we will be assigned to handle your needed care based on doctor's orders. We look forward to serving you!
Community Care Services Program (C.C.S.P.)
Georgia Medicaid's Community Care Services Program (CCSP) is a waiver program developed to provide home and community-based services to people who are functionally impaired or disabled. The program helps eligible recipients remain in their own homes, the homes of caregivers, or in other community settings as long as possible. Individuals served through the CCSP must meet the medical and functional criteria for placement in a nursing facility.
Services provided by approximately 118 enrolled providers include:
respite care
adult day health care
alternative living services
personal support services
emergency response system
home delivered services
home delivered meals
If you would like to determine your loved one's eligibility for this program, please see our links page in order to contact your local Area Agency on Aging (AAA). This agency is the gateway for enrollment into the CCSP program and should be your initial contact. Once your loved one is enrolled into the CCSP program, ask your case manager to assign CareMaster Medical Services as your Personal Support Services provider. We look forward to serving you!
What CareMaster Provides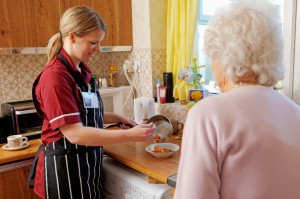 Under the CCSP and SOURCE programs, CareMaster Medical Services will follow a carefully designed Care Plan to accommodate the needs of your loved one. Our services for these programs include:
Errands to Physician, Pharmacy, Grocery or Bank Once per Week
Household cleaning such as vacuuming, sweeping, mopping and dusting
Laundry and ironing
Household Safety Skills
Meal Preparation
Personal Hygiene
Infection Control
Please be sure to go to our links page in order to determine eligibility for either of these waiver programs through Georgia Medicaid. Once you are enrolled in either the SOURCE or CCSP program, you may request that CareMaster Medical Services be the provider assigned to care for your loved one.