Healthcare Glossary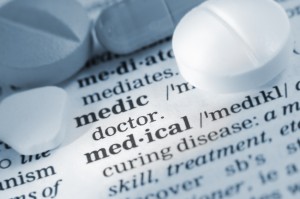 Choosing homecare for yourself or a loved one can be a difficult decision. These decisions can be made more confusing when trying to understand the frequently used terminology in the homecare industry. Below is a list of commonly used words and phrases to assist you in understanding home based care services.
---
ADLs – This stands for "activities of daily living" and includes basic activities of daily life. Examples of ADLs include: bathing, dressing, eating, transferring, toileting, and walking. A Personal Care Aide (PCA) or Certified Nursing Assistant (CNA) can assist with these activities.
Caregiver – A caregiver is someone who gives care to another person. There are two types of caregivers: medical caregivers and non-medical caregivers. Medical caregivers, such as registered nurses, licensed practical nurses and certified nursing assistants provide assistance to patients with medically related needs. Non-medical caregivers, such as Personal Care Aides, help individuals with activities of daily living (ADLs) and companionship.
Care Plan – A Care Plan is a document designed by CareMaster's Registered Nurse that lays out the duties that the home care aide is responsible for completing on a set frequency. These plans are designed to gradually improve the overall health status of the client through assistance with various tasks.
Certified Nursing Assistant (CNA) – Certified Nursing Assistants work closely with patients and are responsible for basic care services such as bathing, grooming, feeding, assisting nurses with medical equipment, and checking vital signs such as temperature, pulse, blood pressure, and respirations. Exact certification requirements include the completion of a certificate program and the passage of a GA or AL state certification exam. CareMaster CNAs ensure our patients receive essential social and emotional support while providing quality ADL's and reporting vital information on patient conditions to supervising nurses.
Custodial Care – Custodial care is the non-medical care that is included with ADLs as a part of CareMaster's private duty nursing with CNA's.
Elder Care – Elder care, sometimes spelled eldercare, is care for maturing individuals. It is also commonly referred to as geriatric care or senior care, and includes a wide range of care services, including help with ADLs.
Home Care – Homecare describes any form of care given within the home. This can range from care provided by any type of nurse (skilled and unskilled)and includes intermittent care, respite care, and various home therapies. The term homecare covers both medical and non-medical forms of care.
Home Care Agency – A home care agency is a company that specializes in hiring caregivers to facilitate home based care based on a client's unique needs. Families can contact such a company to request a caregiver to handle the daily care needs for a loved one. Home care agencies specialize in long-term care, skilled nursing, respite care, catastrophic care, pediatric care, and several other forms of nursing care.
Home Health Agency – A home health agency is an agency that provides home health care for individuals primarily through Medicare criteria. Home health agencies focus client support through short visits for specific tasks such as bathing a client. Home Health Agencies also offer Physical, Occupational, Speech and Vocational Therapy. In order for a client to qualify for a home health agency, the client must be home bound or unable to ambulate outside of the home. CareMaster does not apply such criteria and encourages our client's to get out for social interaction.
Home health aide – A home health aide is a trained professional who provides non-medical healthcare services such as personal care and assistance with ADL's based on a short, 30 minute visit to a client's home. CareMaster's home care aides spend a minimum of 4 hours in a client's home to assure quality of care and client safety.
Home Infusion Services – Home Infusion Services are for clients who need some type of medication or supplement injected intravenously into their blood stream at home rather than in a facility such as a hospital. CareMaster's home infusion services are administered by our specialized pharmacology department that contains on-staff pharmacists and highly trained IV nurses.
Intermediate care – Intermediate care is health care that is performed between primary care services and independent self-care. Intermediate care often takes place after a hospital visit and before an individual has recovered enough to take care of his or her self. It is meant to provide a measure of independence to the individual while he or she is still relatively dependent on someone else for care. Intermediate care can be provided in a facility or in a home care environment.
Intermittent care – Intermittent care occurs when an individual is in need of infrequent medical assistance. Intermittent care caregivers may only be required for a couple of hours a day and a few days a week. Many times, a caregiver may need to leave their loved one at home, but feel uncomfortable leaving them alone without a certified medical caregiver. Hiring a CareMaster aide for intermittent care can help ease the anxiety of abandoning your loved one while you handle your life responsibilities.
Licensed Practical Nurse (LPN) – Licensed Practical Nurses are licensed nurses that are required to pass a licensing examination known as the NCLEX-PN (National Council Licensure Examination-Practical Nurse). The difference between an LPN and an RN is the amount of education required for a license (one year for an LPN license and two for an RN license).
Medical Social Workers (MSW) – A medical social worker works with individuals who are in need of psychosocial assistance. CareMaster works frequently with medical social workers who provide case management, grief counseling, coordinating community resources, and assistance with the social/emotional effects of coping with acute and chronic illness in the home.
Pediatric home care – Pediatric home care is health care that is provided to children with illnesses and special needs. Pediatric home care is often provided for children that are dependent on medical care beyond the scope of what a parent or unlicensed caregiver can provide.
Personal Support Services – Personal Support Services are services provided specifically to our Medicaid population of clients.
Rehabilitation – Rehabilitation is the recovery process following a surgery, injury, or illness. Home care provides rehabilitation services within the home in order to help the individual re-adjust to daily life.
Registered Nurse (RN) – A registered nurse is a nurse who goes through an extensive licensure process and nursing board certification. Registered nurses provide skilled home health care to patients in need.
Respite care – Respite care is designed to give the primary caregiver a break from their duties. Hiring a respite care caregiver offers the primary caregiver a break and provides quality care for a loved one.
Senior Care – Senior care is care of the elderly and is often referred to as elder care or geriatric care. Senior care ranges from home health care for medical needs to non-medical aide services.
Skilled Home Nurse – A Skilled Home Nurse is an LPN or RN that works in a homecare environment to provide nursing care that requires skills outside the medical scope of a CNA.
Skilled Care – Skilled care involves home care that requires skilled nursing experience. Skilled nurses assess and manage an individual's medical needs that can only be provided by a licensed nurse such as an RN or LPN.
Unskilled Care – Often mistaken to mean inferior care, unskilled care simply refers to non-medical care, where medical tasks are not necessary for a client's day to day living.