Home Infusion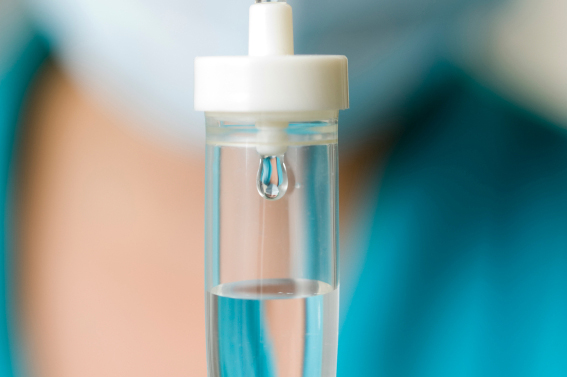 Medical care is one of the most expensive services to be responsible for, especially if the care is inside a facility such as a hospital or specialty care center. Many times a patient will be held at a facility for weeks just so they can receive the proper medicines via intravenous therapy (IV). However, as the cost of hospital visits increase, alternatives to traditional hospital IV have also increased. CareMaster Medical Services is proud to provide Home Infusion Therapies for our clients across GA and AL.
Our service includes:
Smooth and highly interactive assistance with the hospital discharge process
Investigation into prescribed drugs to seek out cost saving generics or alternatives
In-House Pharmacy with a designated "clean room" for sterile mixing of meds
Private couriers to hand-deliver meds to any home in GA and AL within hours
Proper cold-packing for transport ensures the medicine's stability to avoid loss in potency
Innovative equipment and techniques that allow for mobility without a "gravity-drip"
100% needleless systems to avoid potential contamination from un-sterile packaging
Highly trained and licensed Registered Nurses ready to meet on-site for med setup and delivery
Weekly dressing changes
Family training to reduce the cost of nursing visits
Some of the IV Therapies administered by CareMaster's Home Infusion include:
Antibiotics
Nutritional Support (TPN)
Drug Therapies
Pain Management
Chemotherapy
Hydration Therapies
Often, Home Infusion patients have a caregiver at their home- a spouse, family, or friend who can assist the patient while they are receiving their IV Therapies. However, this is not a prerequisite for receiving Home Infusion. If a patient does not have access to a caregiver, we can assist you by providing the appropriate personnel to ensure that the patient's needs and the care plan requirements are met. Today more than ever, the medical community is searching for alternative, cost-effective ways to provide the medical care patients need. Home Infusion is an example of how CareMaster is continuing to meet those needs.
Convenience
It can be very time consuming and tedious to coordinate Home Infusion services for your patients especially in rural areas. With one phone call to CareMaster, you can get the Home Infusion services you need, where you need them. Your personal care manager can provide everything needed to implement your care plan from pharmaceuticals to home care supplies. You speak to the same care manager every time.
Savings
Utilizing CareMaster's Home Infusion Services is an efficient way to contain costs for the facility and the patient. Overall cost to the patient is reduced by 30 to 70% compared to a hospital stay. Also, since hospital beds are not being utilized by patients only requiring IV Infusion therapies, length of stay is reduced and productivity is increased in the healthcare system as a whole. By transferring the patient out of the hospital and into the home, patient satisfaction and moral will grow while costs and depression will fall away.
Quality
At CareMaster we strive to ensure that your expectations are met and our standards of performance are upheld. Our Total Quality Management team works hard to listen and respond to our client and patient feedback. Our care managers who will supervise your care plan are Registered Nurses highly trained in Infusion Therapy, CCU and ICU. Our Director of Pharmacy is board certified in Nutritional Support and Infusion Therapy. With CareMaster, you can be assured that the people developing, implementing and supervising your care plan are experts in their fields. The CareMaster Advantage… Convenience, Savings, Quality – it's just what you've been looking for.