About Us
Our Foundation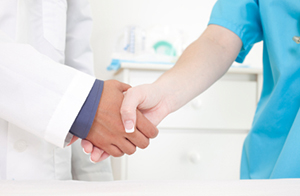 CareMaster Medical Services was built upon the foundation of providing the highest quality care services in the home environment in order to allow our clients to remain independent from facility and institutionalized care options. Established in 1986, CareMaster Medical Services has maintained a status of excellence as one of the premier leaders of innovation and quality in the home care industry. Serving all of Georgia and Alabama, we strive to surpass the expectations of our clients in order to formulate a relationship built upon trust that is long lasting for years to come.
---
Our Mission
CareMaster Medical Services strives to deliver competent, dependable, innovative, and cost-effective medical care in order to meet our clients' and patients' expectations in a courteous, timely, and professional manner with employees cultivated to have principles centered on the CareMaster belief that revolves around . . . "A Spirit of Caring."
---
Our Management Team
Coming Soon!
---
Hiring & Training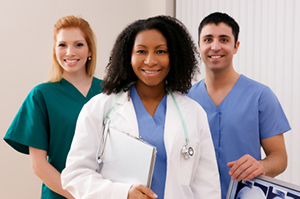 When selecting a home care provider for your loved one, you must consider the company's relationship with their staff. At CareMaster Medical Services, our nursing team consists of employees rather than independent contractors who may or may not carry proper insurance. Each member of our nursing team is covered under the CareMaster Professional Liability insurance policy as well as comprehensive Worker's Compensation policy which keep you and our nurses protected from potential liability.
CareMaster does not rely solely on insurance to protect our clients.
Our Human Resources department seeks out qualified employees and holds them to the highest possible standard. Each member of CareMaster's nursing team enters employment with our company through the following process:
A Face to Face Interview with a CareMaster Recruiter
Proof of the Following Credentials:

Two forms of Government Issue I.D.
GA/AL Nursing License (CNA, LPN, RN)
Adult CPR Certification
First Aid Certification
Active Tuberculosis Screening
Automobile Insurance Coverage

*All certifications are required to be kept up to date at all times during employment

Work Reference Verification
Motor Vehicle Report Verification
Random Drug Screening
National Criminal Background Investigation
Annual Performance Evaluations
Annual Continuing Education Classes
By strictly adhering to our employment policies, CareMaster is confident that our staff is of the highest caliber. Although there are thousands of nurses who apply to work for CareMaster every year, we currently only hire less than 20% of applicants because the remainder do not meet our strict criteria. To further ensure the quality of care for your loved one, each of our client cases requiring in-home staff are supervised by a Registered Nurse (RN) as well as our Director of Nursing who carries more than 25 years of experience in specialized nursing care. We take every step to ensure that the care our clients receive is provided by employees of the highest possible caliber.
---
Safety
In order to create the most secure situation for both our client and employee, CareMaster places a heavy focus into the security and safety of each party through these steps:
Step 1: We scrutinize each employee's criminal background for any signs of potential malice, including minor/misdemeanor charges
Step 2: We randomly drug screen all employees to ensure that our client's safety is not jeopardized by an employee's clouded judgment
Step 3: Our supervising nurses thoroughly inspect the client's environment for any potential hazards that could cause harm to either party. Those nurses will also make recommendations as to how an environment can be made safer and more suitable for the client and employee.
Step 4: The supervisory nurse will create a Plan of Care which is specific to the client's needs that also addresses the removal of seen hazards such as clutter as part of the employee's duties in the home. Those duties are set to be performed by the employee with a frequency set forth by the supervising nurse.
By adhering to our time-tested policies and procedures, CareMaster Medical Services is able to provide our clients with the highest level of safety and security available in the home care industry. Our clients are our #1 priority 24 hours per day, 7 days per week.